Team
We are proud to present the athletes who have joined the FIRSTRACING Team.
Whether in motocross, enduro or DH, it is a real collective that we have created thanks to their positive energy and commitment.
Between confirmed and promising athletes of their generation, FIRSTRACING supports them in their ambitions and equips them to accompany them in their quest for victory.
Thanks to their contribution to the design of our equipment, we can offer high quality products and develop new projects.
Team FIRSTRACING Factory
Moto cross
Team ROUSSALY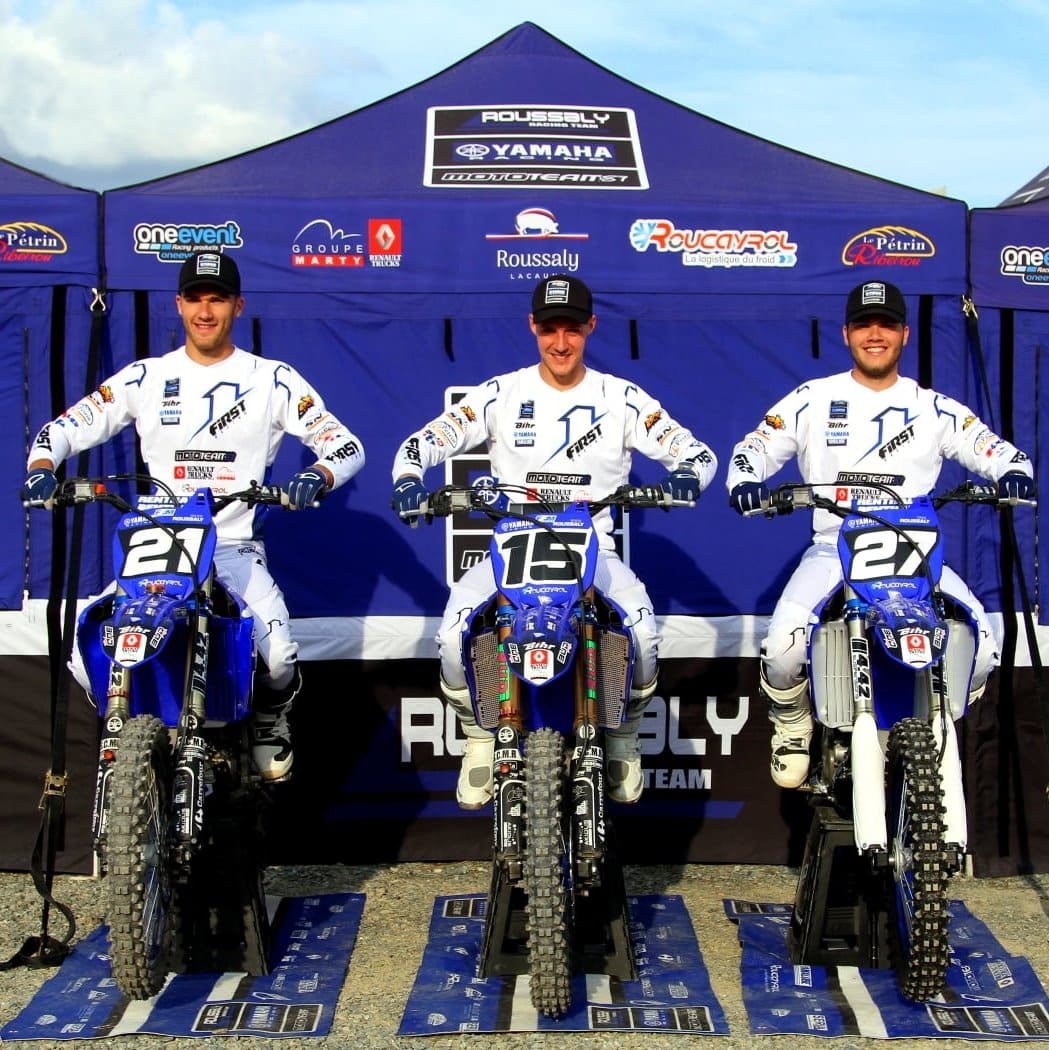 The Roussaly Racing Team is composed of 4 family members: Julien Théo, Hugo and Nino. All passionate about motocross, Julien was recently crowned French Champion SX2 during the Supercross of Paris 2021!
Team TMX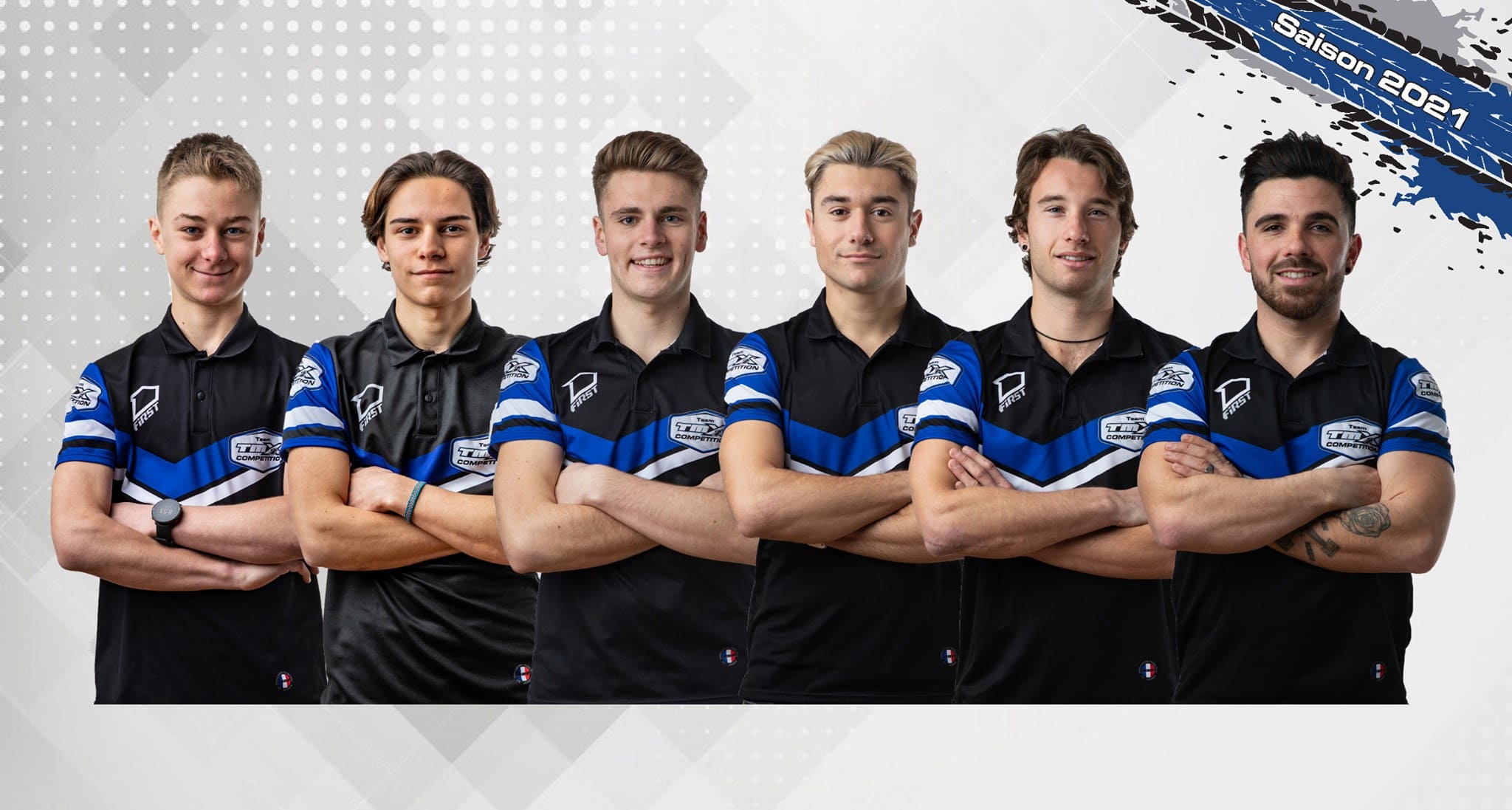 With Adrien Malaval, Germain Jamet, Calvin Fonvieille, Valentin Fray, Noah Vampa and Andreas Carrico, the TMX COMPETITION team is made up of seasoned riders who are ready to go all out!
Enduro
Team HUSQVARNA / ATOMIC MOTO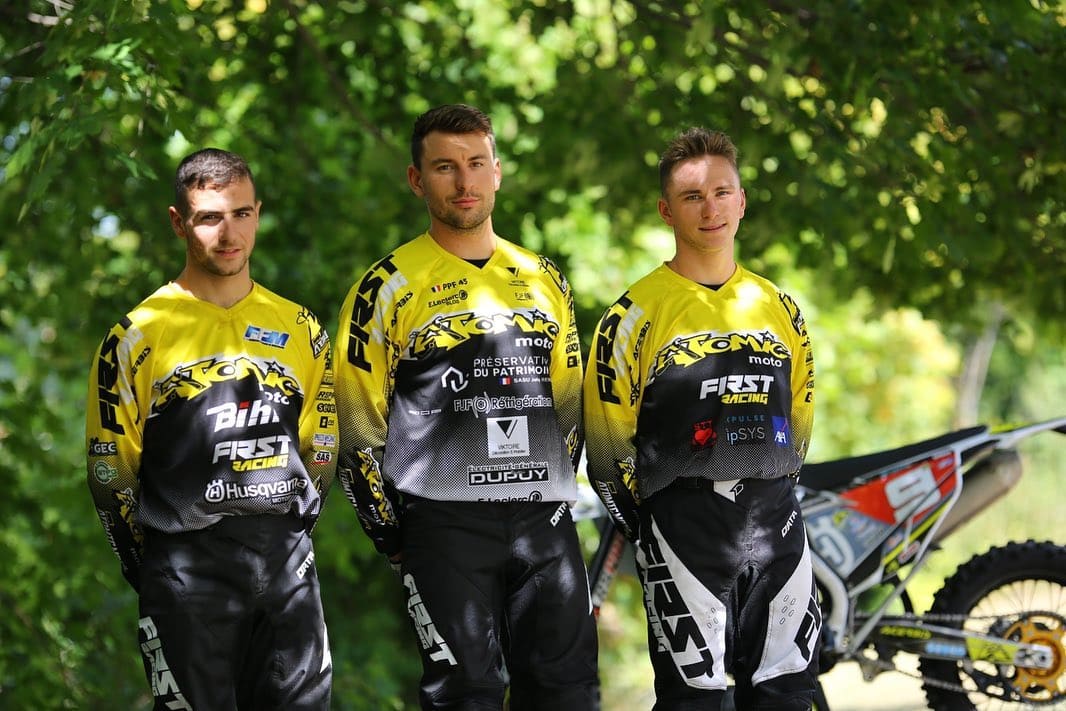 The HUSQVARNA / ATOMIC MOTO is an enduro team with Anthony Boursaud, Alexis Beaud and Quentin Delhaye from Maulde. Native of the Creuse, this team of dynamic pilots is very present on the races and in particular the French Enduro Championship. This season, the team welcomes David Abgrall in Elite E2 and the return of Nicolas Mazières. In Junior, it is Teddy Félix and Théo Gouttebel who join the ranks
Team TO ENDURO CBO
The steep and committed grounds do not scare the TO ENDURO CBO team!
This season, the young pilot Romain Dagna joined the team to take advantage of the advice of his teammates. And next year, he will try his luck in the French Enduro Championship!
Sable
Valentin MADOULAUD
At only 19 years old, Valentin MADOULAUD already has multiple trophies to his credit.
Passionate about motocross since his youth, this promising young pilot has specialized in sand races
Team FIRSTRACING "Support"
Motocross
Baptiste BORDES
Bogdan KRAJEWSKI
Mickaël LAMARQUE
Ecole de pilotage Medhi CHATAIN
Ecole de pilotage SCHOOL RIDER
Enduro
Team LM SENS
Team AMBIANCE MOTO BETA
Team ASSISTANCE VERTE
Section sportive Lycée François MARTY
Vélo DH
Les ARCS MOUNTAIN BIKE
Issoire MTB RIDING ACTION
Vélo BMX
BMX COURNON
BMX ISSOIRE
BMX SAINT PAUL TROIS CHATEAUX
Our Partnerships
Every year, FIRSTRACING is proud to be the official partner of the French Elite Motocross Championship and the French Enduro Championship.
This collaboration allows us to be closer to our riders but also to be at the heart of the organization